Personalised
smart
staying

Personalised
smart
staying
"Onoma" is the Greek word for "name". Just like every
name is unique to the person that carries it, so the hotel adapts
and transforms to perfectly fit one's identity.
ONOMA is a hotel that wishes to know its guests personally,
meaning what they like, what they dream of, what they
aspire to and to offer services that match their true profile
and are totally related to them. This becomes true through
smart technology, custom made experiences
and emotional interaction in an upscale environment.
where we are
The hotel is situated in a hub of downtown
Thessaloniki, a breath away from the train station.
An eight-storey building was strategically chosen
for its location and was fully converted to house
the hotel.
With a capacity of 83 rooms and a total of 164 beds,
ONOMA Hotel is the newest five-star member
of the Anatolia Hospitality Group owned
by the Chrysochoidis family with a tradition of three
generations in the tourism industry.
Looking to the future, the Chrysochoidis family
envisioned a tech friendly hotel that converses
with the modern traveller and their individual wishes.
A new and pioneering hospitality concept that utilizes
modern design, new marketing trends and tools,
but always focusing on the guest.
why we are
I wish
to be treated
like myself
This is why ONOMA Hotel exists. To combat the anonymous,
boring stay and offer a fresh, more personal, current way
of experiencing unique travel realities.
The feeling that "you are treated like yourself" is refreshing
and modern, new and liberating. Just like ONOMA Hotel.
Manifesto
This is our
commitment
We refuse to see you as just another client.
You are not one of the many.
You are not the same. You have your own expectations
and we are committed to finding ways to serve them the best we can.
We are against any boring old type hotels that include
all their clients needs in one common package of services.
ONOMA is an original concept hotel that spends most
of its resources into understanding you better, through emotionally
interactive ways, in order for it to create unique shareable experiences
during your stay.
We are devoted to you.
We have practically named our hotel after you.
We customise your experience according to your uniqueness.
We are one and only, just like you and your name.
We do dare see things your way.
We are not afraid to say it loud and clear that we respect and encourage
everybody to express their point of view while staying at ONOMA Hotel.
We don't like big public campaigns.
We invest our resources into "one to one" personalised campaigns
using technology. We love to do that in a fun playful personal way.
We are pro to anything supporting diversity
and we respect the climate and the planet.
We share the perception "we think green; we act green"
for you seeker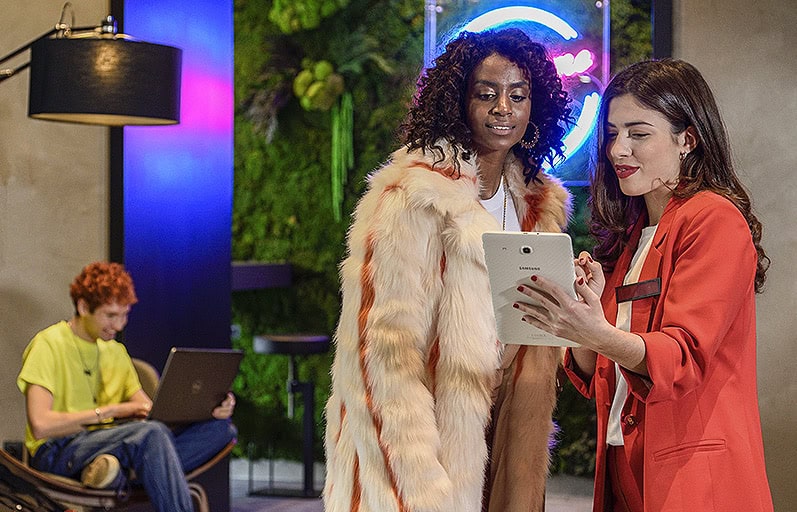 our people
The
Composers
People who respect and love dialogue are the ONOMA Composers.
We recruit Composers based on their communication skills
and their open mind mentality. The Composers are here to facilitate
and upgrade the hotel experience. You will find them helping guests
at check in, serving a drink, suggesting places to visit.
Our Composers operate as travel friends and as direct links
to local culture and people. We want them to be completely
devoted to our guests and help them create a unique travel
experience, that is why they have as a mission to serve them
the best they can.
Ilias
Maragia
Philip