The Builders
photo exhibition
The Builders
photo exhibition
The photographer
Nikos
Vavdinoudis
Thessaloniki is his base but he travels everywhere.
He likes to work on architectural projects, food, products
and portraits. He has exhibited his work abroad
and he is well recognised for his distinct way of
capturing the soul and for his unique gift to snap into
people's personal realities.
Street artist
Argyris
Ser
SER is one of the pioneers of the Urban-Street Art Scene
of Greece. His work, a curiously eclectic blend
of old school graffiti, comic culture and pop surrealism,
has a dark undertone yet is highly satirical, employing
an arsenal of monstrous but somewhat benign
characters, to highlight and comment on the absurdity
of human nature.
Street artist
Cacao
Rocks
Megoulas Yassonas (a.k.a Cacao Rocks), born
in 1985 in Athens, Greece. Son of the sculptor
Georges Megoulas. Active in the street art since
1999. Studied French Literature at UOA
and at the Univercite d'Angers in France.
You can see one of his master works here.
The Mixologist
Angelos Kourtsopoulos
He has traveled around Europe, Africa, Asia with
his spirits and worked in some of the hippiest bars
in London, only to land here and offer his precious
knowledge of liquor culture to us. Now a brand
ambassador of a scotish gin label and a hospitality
consultant he knows for sure what he is mixing.
The Chef
Nicholas Stefanidis
For Nicholas Stefanidis cooking is the recreation of
precious childhood memories connected to flavors from
the kitchens of his mother, his grandmother and the
women of his neighborhood. Moments of family, the
tastes of the village he grew up in, the carefree moments
of eating with friends. His first date. Favorite ingredients:
garlic, olive oil, onion, olives, tomatoes, flour for traditional
pies and sweets.
Composers
The
Composers
Our Composers operate as travel friends and
as direct links to local people and culture. We want
them to be completely devoted to our guests
and help them create a unique travel experience,
that is why they have a mission to serve them
the best they can.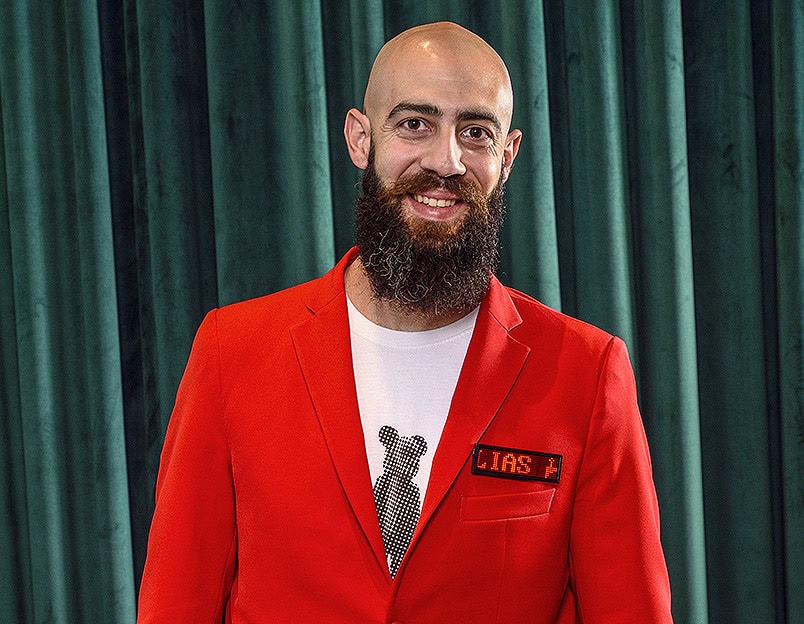 Ilias